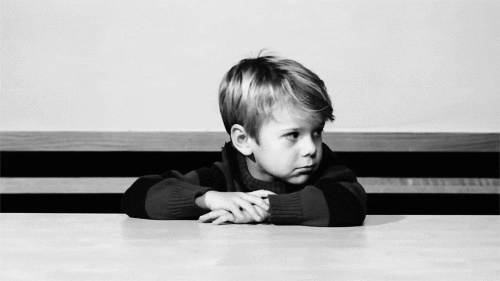 Day in and day out you watch the ships roll in and you watch them roll away again.  You're frustrated, you're aggravated because you know there is something that you should be doing but you can't seem to figure out what.  Even more frustrating is knowing what you should be doing but for the life of you, you just can't figure out where to start.
Times a wasting kid! But you know what we do? We allow that paralyzing fear of failure to keep us stagnant.  We are so afraid of becoming who we know lives inside of us because we are afraid of leaving behind what we have become comfortable with.  But every night we toss and turn after laying in bed for hours day dreaming about the life we want to live, yet we are so afraid to make that move, that first small move, that can catapult us into greatness. We are so afraid to put in that work!
What is hindering you from being who you are destined to be and completing that goal? Dig deep inside and be honest with yourself, what is stopping you from living out that passion or that dream that you can't go a day without thinking about?
The number one reason is the thoughts we tell ourselves. Yes, you are your own worse enemy sometimes.
How many times do we change an outfit before we go out because we don't believe that we look good?  Then someone pops their head into the room and says "Wow you look really nice!" And you tell yourself, "no I don't" and you edit yourself over and over again into a ball of confusion, just to waste so much time, just to put on the outfit you started out with.  How many times do we body shame ourselves, cover ourselves, tell ourselves that we simply can not do a certain something?  Ask yourself "why do I place so much doubt on myself?
What do you need to believe in yourself?
Well the next thing after believing in yourself are supporters.  No man is an island!  You can write a million books, design a million outfits, create a million cures, but if there is no one in your life to say, "good job! I knew you could do it!' then how can you even begin to think that you are good enough to do anything? Even if you started out with the highest of esteem and belief in yourself, at some point if the ones around you aren't encouraging you, you will begin to second guess yourself.  So what's up with that circle of friends you got? Who you wit?
So now you have to ask yourself a very, very straight up no chaser question that requires a very honest answer and immediate action.
"Where am I going and who's going with me?"
It's a question that only those of you who are absolutely ready to make that move, whatever that move may be, spiritually, mentally, emotionally, financially can answer right away because you've been having this feeling inside of you for too long and you just need to get down to it.
It is then you will begin to assess the people around you and begin to place them in their respective slots.
The people that you have in your life should have assigned seats like a stadium.
You have those in orchestra seats that are right up front that never look behind them, all eyes on you, front row and center and you don't know how to take them sometimes, because familiarity breeds contempt and sometimes things can get uncomfortable so you find yourself asking this question friend or foe yo state ya biz quite often.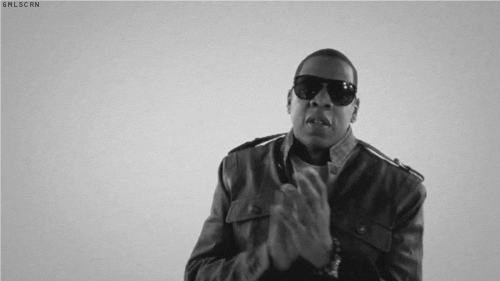 Then you have those in the pit, that no matter what, they are at the core of your life and can see everybody around you. You don't get a chance to get to them often but they are always there, they see everything, they see the vultures coming, they tell you when you're tripping, they are normally in the middle wiling out for you and nobody knows who they are but you. You cry and get emotional around these folks, you are your best self with them. They don't have to be seen, they don't have to be known and they are comfortable with that, they are more than likely too busy doing their own thing but they always make time to see about you and vice versa. The people in the pit of your life got your motherf&)*(& back no doubt!
There are those in the balcony, watching over you, they may not be that close to you, it may not be that deep, but you got love for them and they got love for you and its all good.  They are genuinely good folk that want the best for everybody, even you!
And then there are those who stay in the nosebleeds.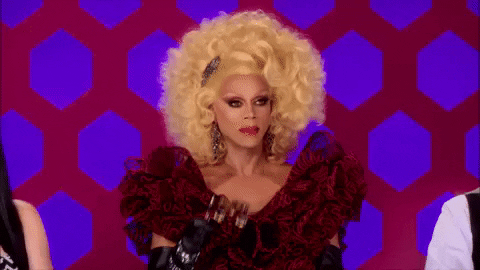 These folks don't deserve none of your time or energy when they decide to get off their bullshit and holla at a playa. Here's why.  These people are watching from afar to see if you will succeed or fail.  They want you to know that they are there, but  they will not get too close to you in case you fall. But if you dare to succeed they will be up front and center, trying to wild-out in the pit and ask for room to be made for them in the orchestra seats.  These people do just enough to keep a connection and not enough for your protection. Mother*$*( those people!
EVERYBODY is not meant to go with you every where.  And this will only offend those who have nowhere to go.   It's not that they are bad people but you have things to do! You do not necessarily have to cut any body off but you DO have to be honest with yourself when it comes to the time you spend with people, what you do during those times and how its helping your goal in any kind of way!
And allow me to make something clear.  You're circle or your friends do not necessarily have to share your passions or goals but it is IMPERATIVE that the people in your life bring positive energy to the table.  You don't have to do what I do, you don't have to want what I want but you will put respek on my name and my lifestyle!
You have to find time for purpose and a time for play and with that comes the notion to ration out the time you spend with people who are not aligned to walk with you toward your destiny because they are just slowing down the process and you got shit to do! People to see! Places to go!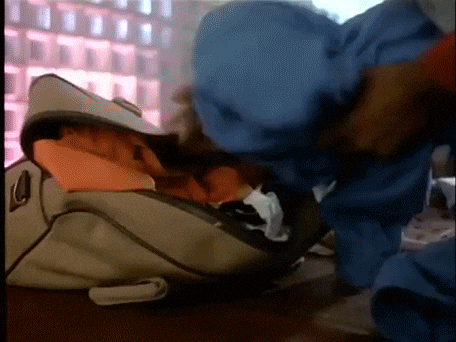 MAKE THAT MOVE!
If your friends are broke and always complaining and doing nothing to change their circumstance, you can love them forever but you have to start running with those who are doing something to change.
If your friends are bitter, you can love them forever, but you have to surround yourself with people who want to grow and become better and have a different more positive outlook in life.
If you want success, then you must surround yourself with successful people.  You must surround yourself with those who are doing it! Not those just talking about it. Because their are people who do it for a picture and then there are those who do it for the bigger picture. Even be mindful of who you follow on social media and what you spend time listening to! Turn off the love songs and put something inspirational  and uplifting in your ears to get you through the day! Don't thrive off of emotion all day every day!
Once you get your circle straight you will begin to grow the confidence that you need to make that move to do that thing that you can't stop thinking about. Because successful people encourage others.
No matter how big or small. We all have a gift, we all have a passion for something.  Make that move to conquer yours today!
Don't be afraid to leave behind the good to go for the great! Make that move! Right now baby because when you got a vision? Ain't no sleep bih! So when you get that downtime spend it wisely and with those who bring out the best in you.
It will all work out.. Yaya knows.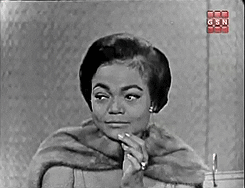 Be Good To Yourself
Be Great