So I've been on this mission in life lately.  The mission is to actually do the things that I sit back and day dream about doing and really making better decisions and choices.  It's as simple as saying YES to myself even if it means saying no to people, invitations, conversations and anything having to do with anything outside of what I feel deep in my soul or spirit to do.  Biggie said it best, "Only make moves when your heart's in it."  We can recite words until we are blue in the face, but when you truly believe in what your speaking, only then it will manifest into your life, is what I believe. So with that being said I started to talk more to myself about the things I wanted out of life, things I could actually control that didn't involve any one other than myself.  One thing that popped up in my mind was to travel more.  Not because it's the cool thing to do, but because my creative mind always takes me out my comfort zone and I truly believe my physical should follow.  And seeing as how this is the Year of Yes for me, I decided to stop making excuses and start booking these trips.  My first stop of many to come was Turks and Caicos, which was suppose to be my 40th gift to me but it came earlier.
My traveling best friend and her daughter invited me and my daughter to join them on the island of Turks in the annual celebration of their birthdays so on Aug 7, 2017 I was out for 5 full days of sun, laughter, pretty outfits and cute little girls getting on our nerves while I self-medicated in rum.
From the moment I touched down and was handed a cold towel for my hot face and a tall glass of rum punch  I was in love.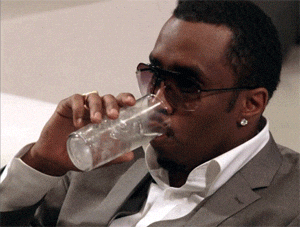 The island is absolutely beautiful and the customer service was unmatched.  Though I had traveled before (Jamaica x3, DR, PR, Mexico), there was something different about this time.  This trip, my mind was different, my soul different, my outlook on life, my reason for traveling was all different.  I saw myself through different eyes, my daughter's future through different eyes, so being away in paradise makes you ponder on things that matter, things that don't matter, things that shouldn't matter and what you need to throw away once you return back home.
It makes you think about how to create a life that you won't need a vacation from.  I began to think of the things I spend money on that I can't even remember and decided it was best that I spend money on memories. Having said that, I began booking vacations and being invited to vacations through 2018, because what you put out, the Universe will give back. I look forward to being a Fly Girl, visiting places far from home and on unknown ground, experiencing different cuisines and cultures, dancing with strangers, exploring new languages and showing my daughter a world out side of New York City for it will build her confidence, her esteem and give her knowledge beyond her years.
Turks and Caicos was beautiful.  But NOTHING was more beautiful than my 3rd trip to Jamaica.
See Fly Girl Montego Bay, Jamaica